About aMUSEd

Take a peek into our world of whimsy...
---
Meet the owner!
Hello, everyone! So excited you've found us! I hope you are aMUSEd by what you have discovered!
My name is Ashley Wellman. I am an indie author, professor, and now... curator and owner of aMUSEd Fine Art & Extraordinary Books.
It has been a longtime dream of mine to be an active part of the creative community. I am the author of the
My Friend Fresno
series,
Fixed-Up Fairy Tales
series, and the forthcoming
Ghosts of the Abbey
trilogy. I am looking forward to partnering with schools and the community for special events and providing collectors unique opportunities to obtain fresh, new originals and limited edition art. Above all, my greatest role is being mom to my little girl, who just so happens to be my MUSE. Look for me as the co-host of
The Path Went Chilly
true-crime podcast and as a regular contributor to many other media projects.
​For more about Ashley, visit:
www.ashleywellman.com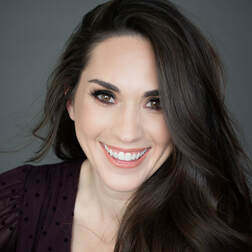 ---
The story behind aMUSEd...
In 2018, I began writing a children's book as a way to bring light into my life and the life of my little girl. That journey blossomed into an opportunity to share the messages of our book with other families. After the production of our first children's book, The Girl Who Dances with Skeletons: My Friend Fresno (illustrated by the brilliant Zac Kinkade) was delayed due to the pandemic, I started to design other products such as our plush, puzzles, and a coloring book! Then I figured, why stop there??? I began networking with other incredible indie artists from around the globe to collaborate on future children's books. Their art inspired me to dream bigger. I knew I wanted a place where these artists' phenomenal work could be celebrated, enjoyed, and consumed beyond the pages of the book. And so... aMUSEd Fine Art & Extraordinary Books was born. So grateful for the artists, mentors, friends and family who have supported this endeavor. We can't wait to share the magic with you and yours.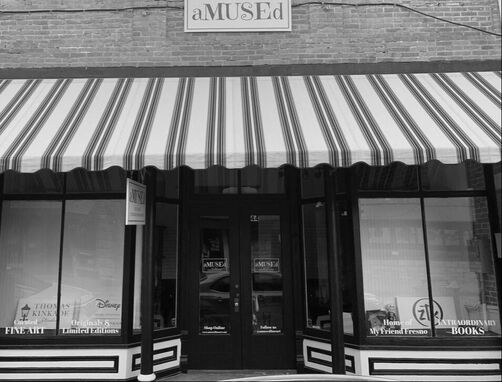 ---
What sets our store apart?
We are an independently owned art gallery and bookstore.
Our goal is to make art accessible and engaging, while fostering creativity and kindness for families and collectors exploring our store and products. Many pieces within the store are exclusive to aMUSEd, as I have worked with artists to create whimsical series for our customers that you won't find anywhere else. In addition to the unique nature of the art, the artists featured in the store are directly tied to current or future books written by yours truly and other indie authors! Our inventory will be ever changing, allowing for a new and exciting experience each time you enter the store.
---
Follow us online...
Check out the latest happenings on Instagram and Facebook @amusedfineart
---